Where you are going to sleep at night is one major overhead in your travel expenses. Therefore, learning how to find economical accommodations will help you save money for other activities in your trip. Depending on your budget, you can find quality accommodation with the best deals. Planning to travel soon, let us guide on how to find a cheap place to spend the night:
Think of the Location
There is no need of staying in a cheap hotel yet it is miles away from town. It means you have to spend extra money on transportation costs. Therefore, locate a destination that is central to airports, parks, the beach, local attractions, and public transport. Also, you should be able to access many things by walking around.
Spend More Than One Night in Your Hotel Room
Many establishments offer the best deals to customers to stay more than one night in their facility. Therefore, you research the best deal that your hotel offers to save money.
Stay Over Sunday
Several hotels receive leisure travelers on Fridays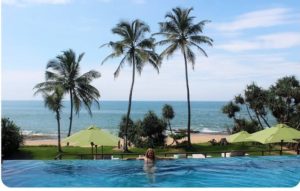 and Saturdays as well as business travelers from Monday to Friday, it means there is a void on Sunday, to encourage a lot of booking; hotels lower their rates on Sundays. Therefore, if you are looking to spend a night in one location, it should on a Sunday because there is a possibility of lower rates.
Stay Midweek
If you are visiting big cities, avoid on weekends. For example, locations like Las Vegas offer expensive accommodations on weekends and you would not have to pay such kind of money. Thus, staying mid-week it the best time to find cheap accommodation.
Travel During Low Season
Hotels have varied accommodation prices for different season. If you want to spend little money on accommodation, you plan to travel in off-peak seasons. At this time, accommodations cost will be lowered. Also, you will avoid large crowds in popular locations making sightseeing easier for you. Off-peak season are the best ways to save money since flights and rental services will be lowered. Therefore, when planning travel, take your time to analyze seasons and chose one that will help you save money.
Stay in Apartments or Suites That Share the Costs
Sharing cost with your fellow travelers is one of the best ways to save money. Usually, apartments and rental homes are economical and more practical than hotels. If you are travelling with other family members or couples, you should book big apartments and share costs.